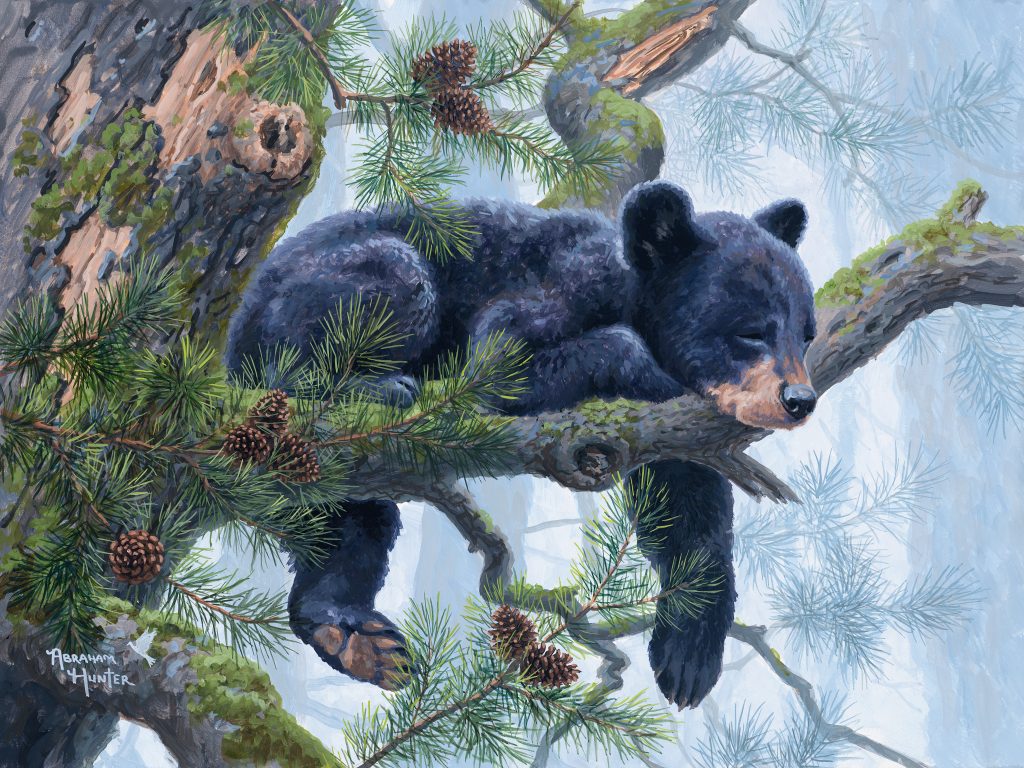 • Exclusive Release •
From the Artist:
A couple of weeks ago I painted a big black bear clumsily napping up in a tree. I liked the idea so much that I decided to paint him doing the same thing when he was a cub!
When I was a kid I spent countless hours daydreaming, usually about what to draw next or about fishing. I hope you enjoy this painting and it brings out the kid in you that likes to spend the day napping and daydreaming.
~Abraham Hunter
12x16     AP     25     $895 Framed  or    $745 Unframed