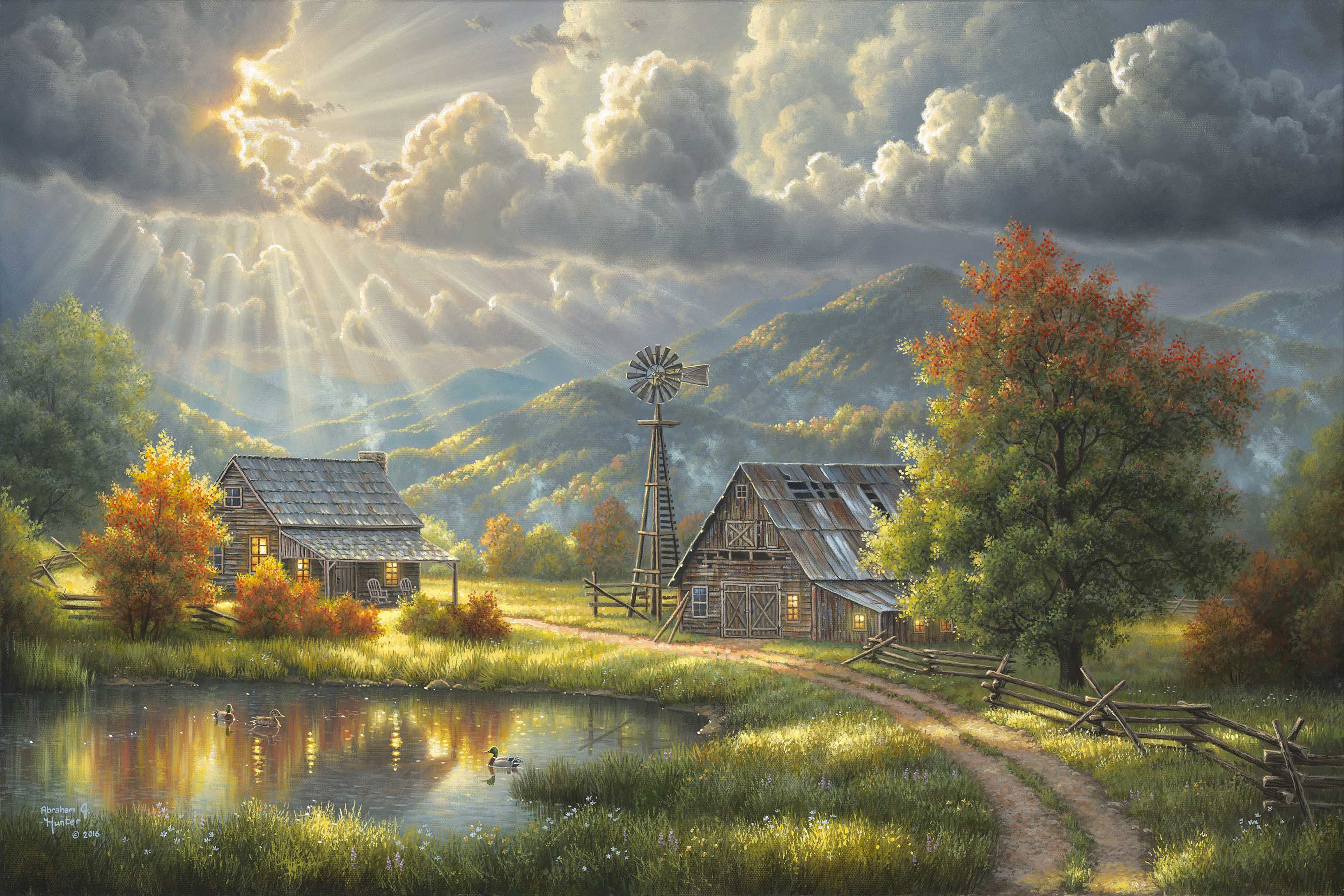 From the Artist:
This is a painting inspired by life on the farms here in the mountains of Cades Cove, Tennessee! I always love capturing light and feeling in my paintings. A good painting can transport you in time or make you feel like you're in the scene. In this piece, heaven's light is breaking through the clouds of a September cold front. You can feel the fresh cool air blowing in over the mountains. The trees are just faintly tinged with autumns warm tones and some mallard ducks have arrived from Canada to spend winter on a southern farm. The windmill stands strong and faces the winds of change as the sun casts its light on this homestead that reminds us of a simpler, more beautiful time gone by.
~ Abraham Hunter
God Shed His Grace by Abraham Hunter
18x27 S/N (195):   $895 Framed  or   $695 Canvas




18x27 A/P  (25):  $1395 Framed  or  $1195 Canvas • SOLD OUT •



Above prices represent Publisher suggested issue release price.  Each Gallery is independently owned and operated and prices may vary.  Also, Limited edition art may sell for higher prices on the secondary market after they are sold out      
Note: A/P edition is embellished by the artist.