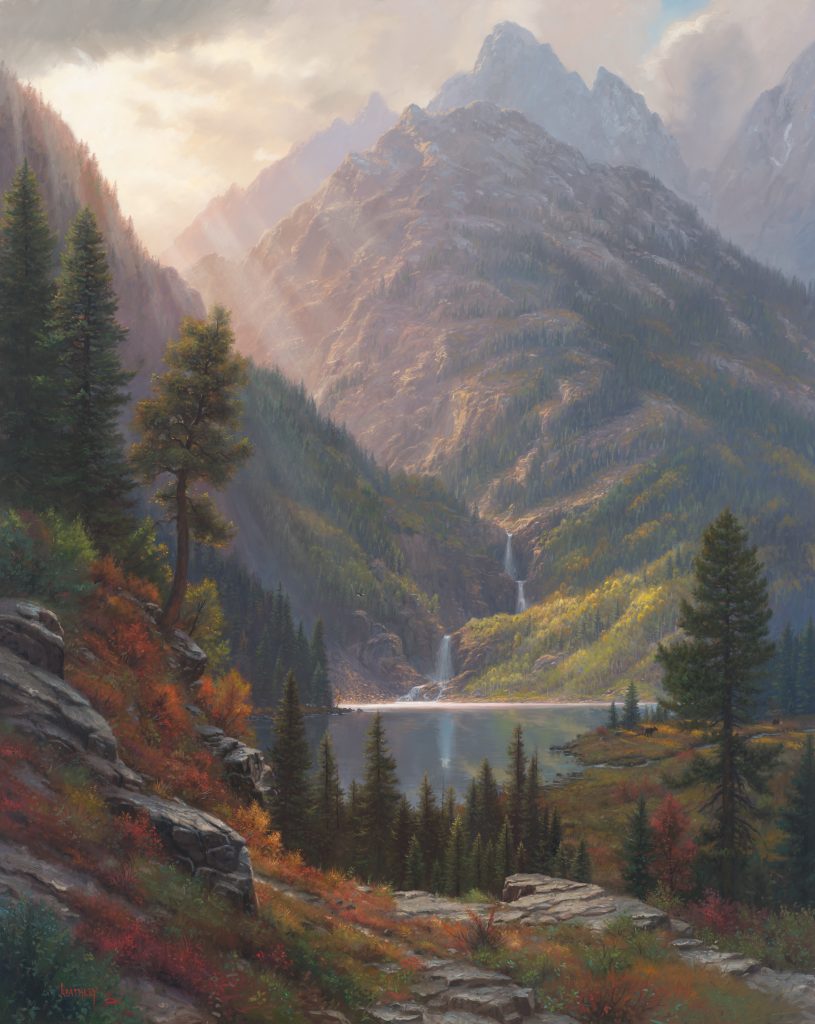 • Exclusive Release •
Artist Notes:
Creating an image that can capture the feelings I experience when I'm in the mountains is something I attempt to do over and over again. In truth, it can't be captured. The sheer size and scope of the mountains can only be comprehended while standing in their midst.
Bonnie and I were hiking up in the Tetons a couple of years ago with Colter, and we took hundreds of photos trying to "get it all in," but nothing seems to ever do it justice. So, back in my studio, I stretch a larger than life canvas and close my eyes and picture what I felt and saw when I was there. Peeking at a few of those photos, I begin to create a design and arrangement that is what I wish I could find every time I am in the wilderness, and this time the pieces came together in a way that pleased me most. We chose to reproduce "Majestic Solitude" in two grandiose sizes so it would convey the spectacular scale of these creations by God – the Teton Mountains. The mountains are viewed from the south – looking north from the Taggert Lake Trail area. I hope you get the feeling that I felt when I was there – standing on an edge of a cliff … soaking in the glory of God and His creation.
~ Mark Keathley
PRINTABLE PDF – Majestic Solitude
48x36     SN    20    $2795 Framed   or    $2245 Unframed
60x48     SN     5    $3995 Framed   or    $2995 Unframed