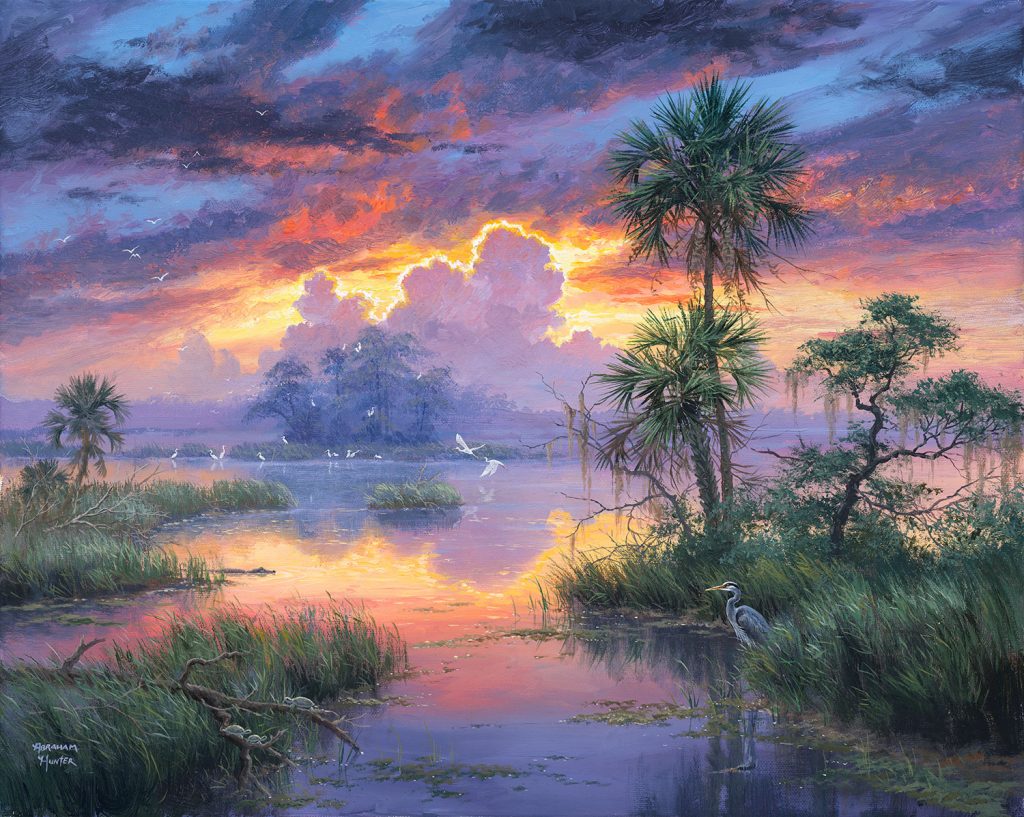 • Exclusive Release •
From the Artist:
Years ago, my family lived in South Carolina for a while. Even though I have spent most of my life in the Midwest and in Tennessee, I still feel at home when I visit the Carolina Lowcountry. Inspired by recent trips to Murrells Inlet in South Carolina, this Lowcountry scene showcases the dramatic sunsets in the region! I guess God just touches the sky and waters there.
This heron is enjoying fishing, but there's, even more, to spy in the wetland. You can see egrets, turtles, and even an alligator!
~Abraham Hunter
18x24     SN     22     $895 Framed  or    $695 Unframed
18x24     AP      3    $1395 Framed  or   $1195 Unframed