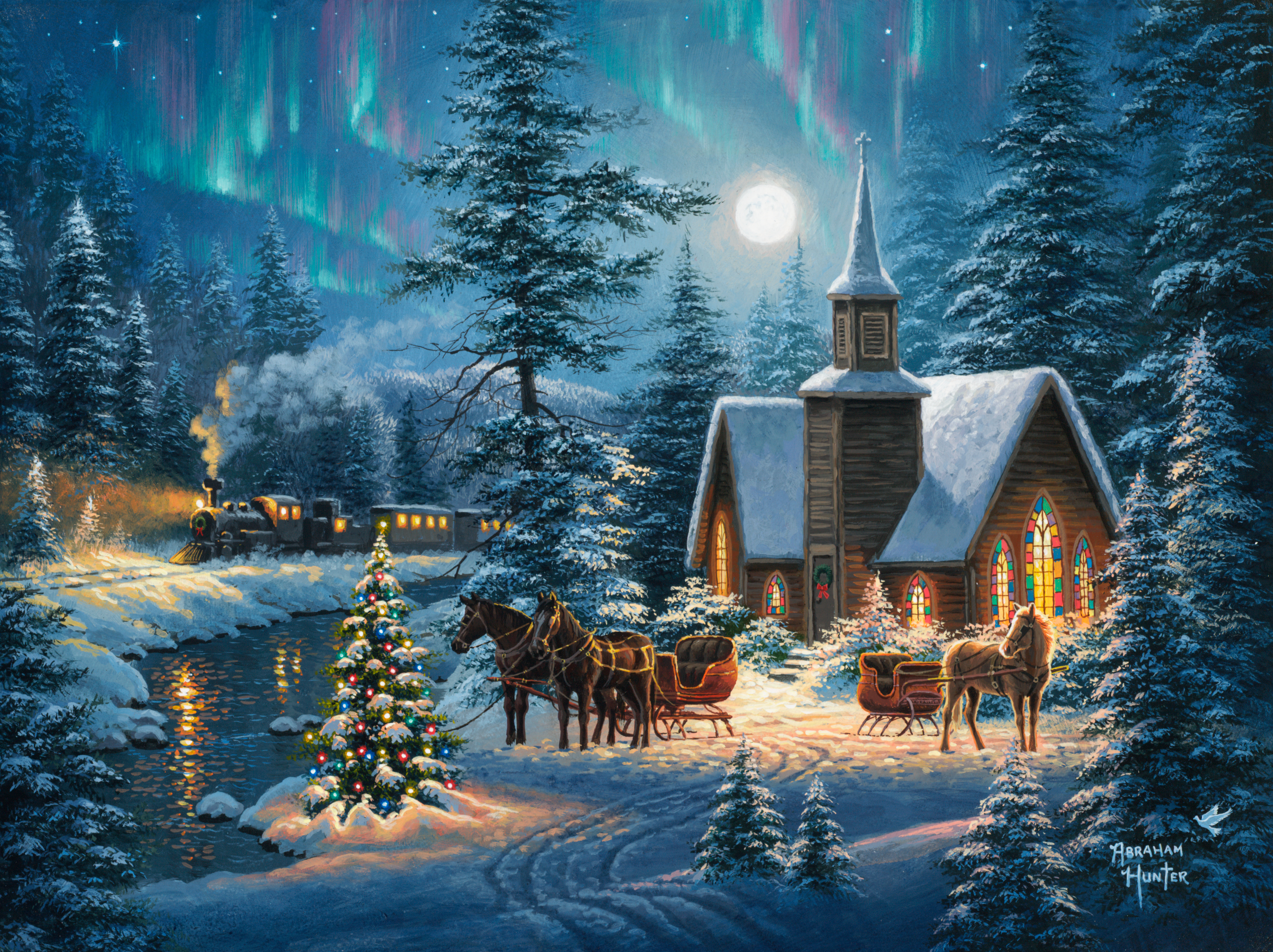 18x24  SN  195     $895  Framed    or    $695  Unframed
18x24  AP   25    $1395  Framed    or   $1195  Unframed


From the Artist:
In this painting, as sounds of Christmas Eve worship fill the bitterly cold night air, the horses enjoy a decorated tree with childlike wonder. The late night train is hurrying to the nearby village with cars of people and presents that need to be with families on Christmas Day. I love storytelling in my art, and I invite you to step inside this painting and celebrate the birth of Christ along with all of heaven and nature!
~ Abraham Hunter