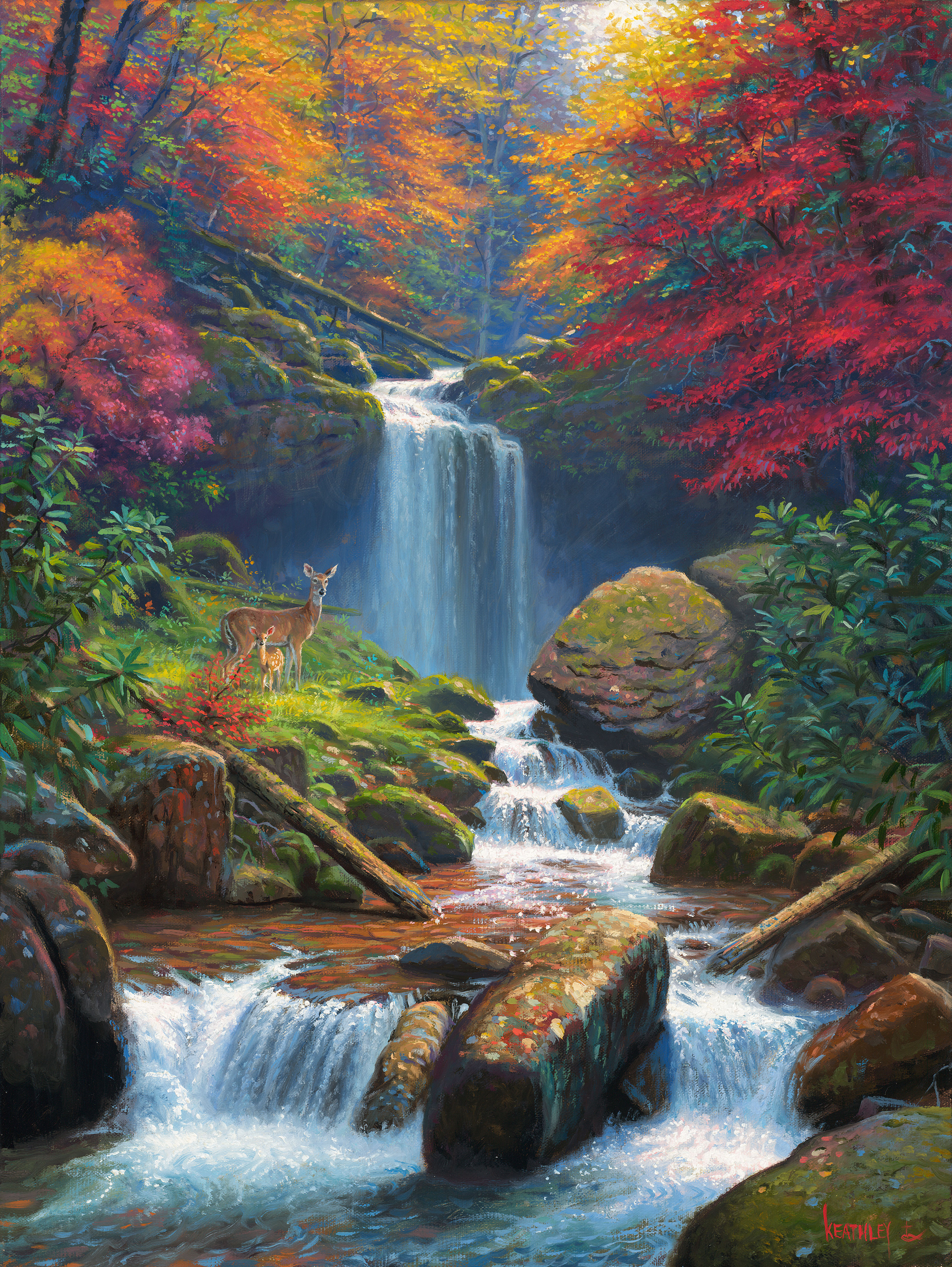 18x24  SN   95     $895  Framed    or     $695  Unframed
18x24  AP   15    $1395  Framed    or    $1195  Unframed
From the Artist:
I must confess – when I step onto the moss-covered rocks and paths of the Smoky Mountains, I'm constantly on the lookout for something interesting. Usually, what stirs me the most is the way the light bathes a scene – scattered through myriad leaves, and occasionally dappling on the bank of a stream, or foliage. Finding a scene like my Autumn version of Mystic Falls – just simply never happens! When have you ever seen a deer pose so perfectly in the right spot! Never! But through the magic of art, the perfect setting can be a reality – Enjoy the moment in Mystic Falls II.
~ Mark Keathley