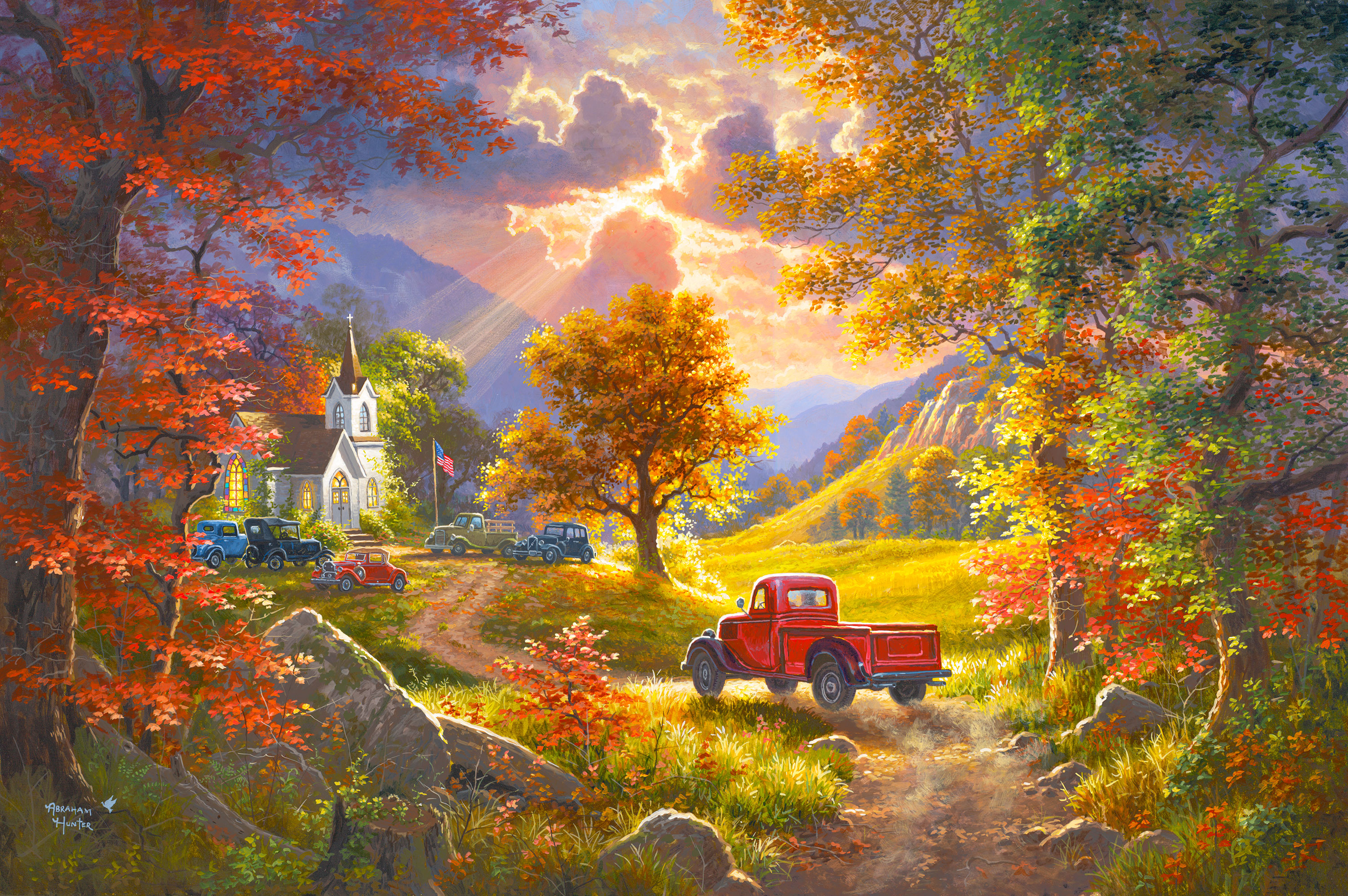 12x18  SN   95     $550 Framed  or    $400 Unframed
12x18  AP   15     $895 Framed  or    $745 Unframed
18x27  SN   95     $895 Framed  or    $695 Unframed
18x27  AP   15    $1395 Framed  or   $1195 Unframed
From the Artist:
When I was a kid, I saw the movie 1941 movie Sergeant York, starring Gary Cooper. I fell in love with the Smokies and with the theme song of the film, "Old Time Religion." Call me old school, but my heart still warms the most when I hear the old hymns and see the old country churches in the Smoky Mountains. Life was hard for the generation that came before us in these highlands. The hardship birthed in them a deep-rooted devotion to their faith in God which has remained here in the heart of the Bible Belt.
This painting has been on my mind for a long time. I've wanted to capture the feeling of what it was like to drive down a dusty country road on a bright fall morning to join my brothers and sisters in the chapel. I loved painting the beautiful old cars that have been lost in our culture. In a day when young people seem so far from the hearts of their ancestors, I'm very proud to be a young artist that tries to capture those beautiful moments of the greatest generation forever!
~Abraham Hunter