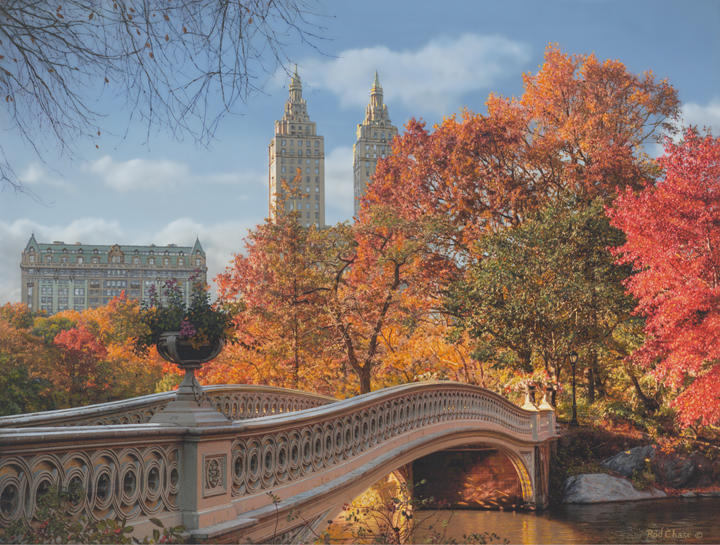 In the "City That Never Sleeps," Central Park provides a respite from the frenetic pace of activity for which New York is famous.
Within the park, Bow Bridge is one of the most romantic and best-loved attractions. The first cast-iron bridge in Central Park, it was built between 1859 and 1862, and it is named for its graceful shape, resembling the bow of an archer or violinist.
To create an even more intimate view, I removed all the visitors from the bridge and painted it during one of my favorite seasons, autumn.
–Rod Chase
18x24  S/N  (95)   $650 Framed   or   $450 Unframed
18x24  A/P  (15)   $750 Framed   or   $550 Unframed