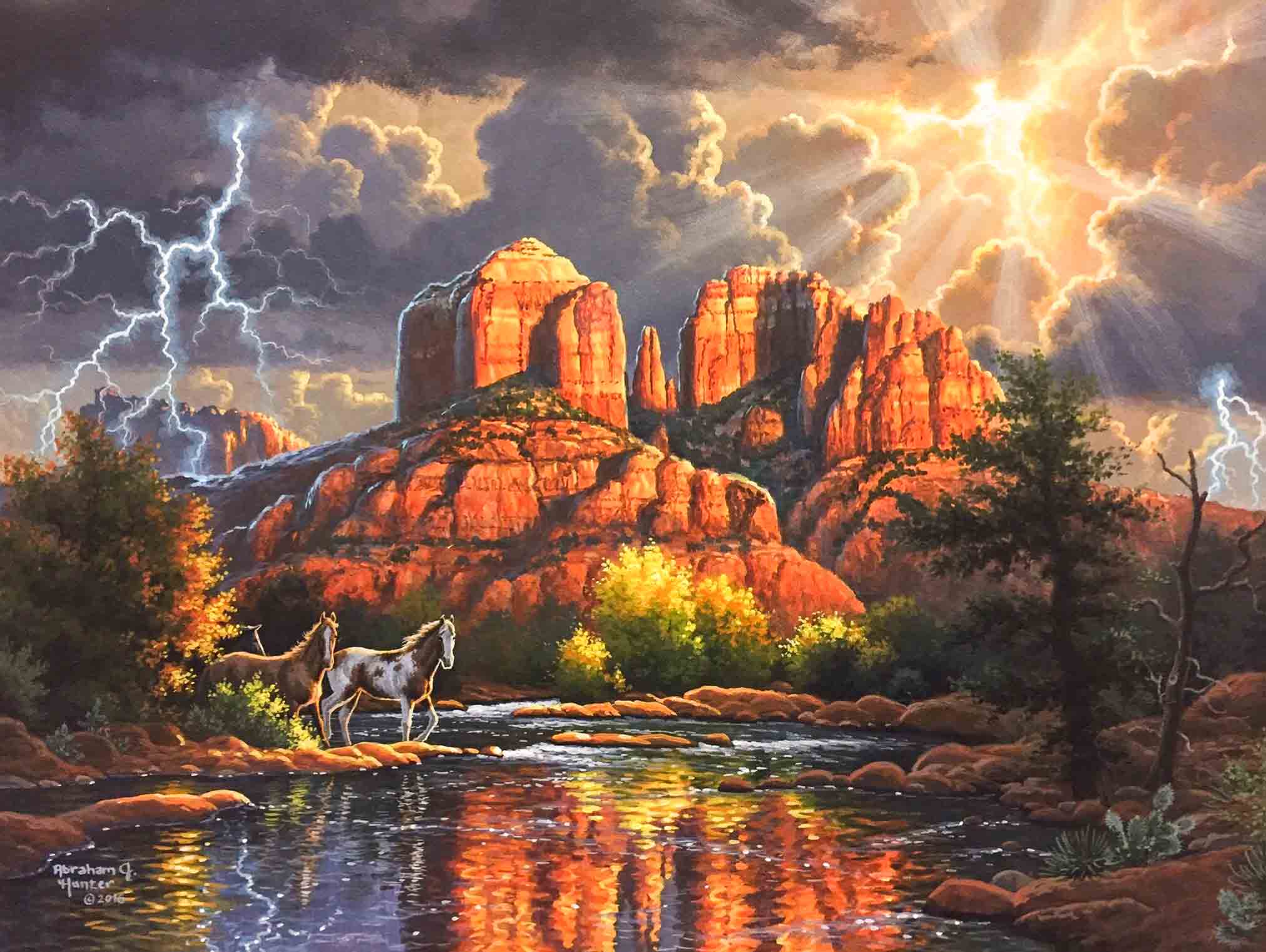 Exclusive Edition Event Piece available for all dealers on December 4th.
The last time I was hiking in the red rocks area of Arizona, I found myself kind of lost and far from the trail. As I crested a dry, dusty ridge, I came across a little trickling river beneath the imposing Cathedral Rock. This painting is what I envisioned while looking at the sun striking the towering rock formation. In the Bible, God promises, "I will make rivers flow on barren heights and springs in the valleys. I will turn the desert into pools of water and the parched ground into springs."
In this painting, a fierce desert storm flashes its frightening power and darkness, but the rock seems like a mighty fortress against the rain and lightning as it glows in the light of heaven above. Even though the passing storm was furious, it provided the necessary rain to make a glistening river in the parched valley. These wild mustang horses have endured the storm and are now bravely emerging to drink in the healing waters. I hope the symbolism in this painting of the hope and refreshment that comes after the storms of life speaks to you and blesses your home.
12×16 AP (25) $895 Framed or $745 Unframed