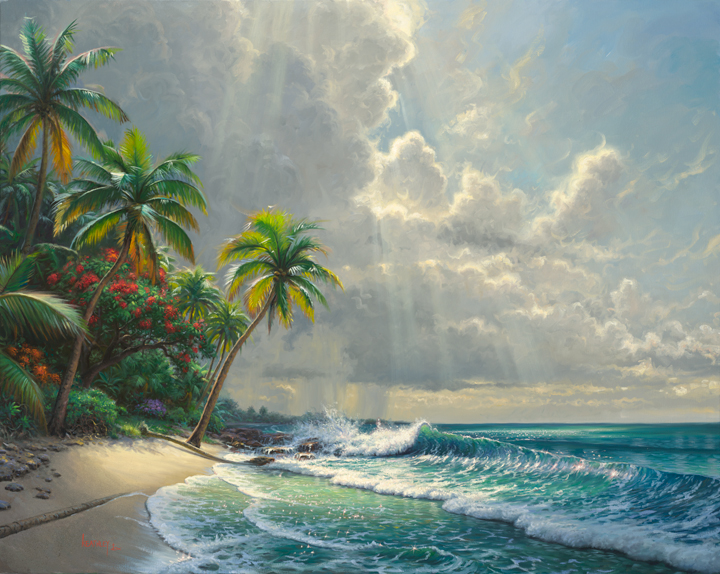 "Clearing Storm" depicts the relief one experiences when the harsh winds and stormy skies have begun to let up and the blue skies become visible – that moment when you can breathe easily and soak up the warm sun.  I want to invite you, the viewer, to relax and enter into the calm. Our lives can have storms like this too. God wants to remind us that the storms of life never last.   
~ Mark Keathley
20x24 S/N

  

(95):

   

$895 Framed 

 

or

   

$695 Canvas
20x24 A/P 

 

(15):

  

$1395 Framed  or

  

$1195 Canvas
20x24 P/P

  

(75):

  

$1195 Framed 

 

or

   

$995 Canvas
24x30 S/N

  

(95): 

 

$1195 Framed

  

or

   

$965 Canvas
24x30 A/P

  

(15):

  

$1895 Framed 

 

or

  

$1665 Canvas
Above prices represent Publisher suggested issue release price.  Each Gallery is independently owned and operated and prices may vary.  Also, Limited edition art may sell for higher prices on the secondary market after they are sold out 
Note: A/P edition is embellished by the artist.  P/P edition is limited to one per dealer and one half the wholesale price is donated to the publisher's charity.