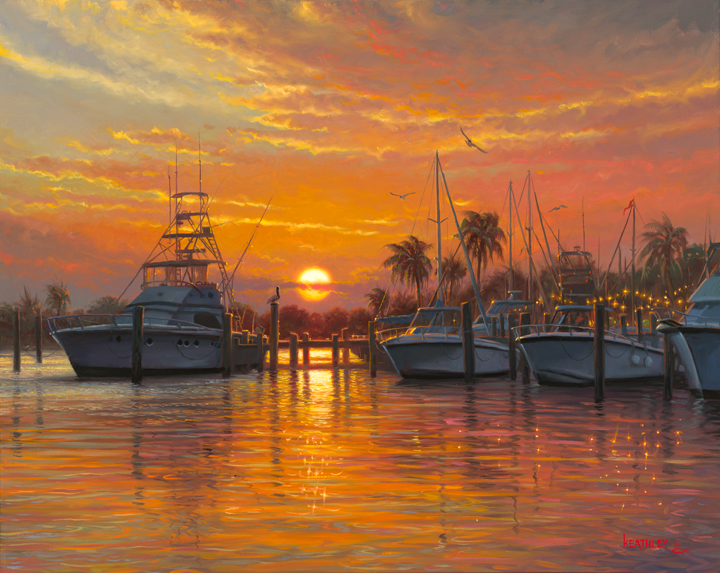 Retelling the tales of high seas, screaming reels, and the "biggest fish you've ever seen,"is part of the festivities of "Sunset Harbor." A the end of a grand day at sea; whether relaxing in the quiet motion of the sailboat or powering through the surf and going after a monster blue, the setting sun beckons us home. The string of lights lets us know there are others to share our stories.   Come sit a spell and tell your tales.
~ Mark Keathley
20x24 S/N

  

(195):

    

$895 Framed 

    

or

    

$695 Canvas
20x24 A/P 

  

(25):

   

$1395 Framed 

    

or

   

$1195 Canvas
20x24 P/P

   

(75):

   

$1195 Framed 

    

or

    

$995 Canvas
24x30 A/P

   

(25):

   

$1895 Framed 

    

or

   

$1665 Canvas
Above prices represent Publisher suggested issue release price.  Each Gallery is independently owned and operated and prices may vary
Also, Limited edition art may sell for higher prices on the secondary market after they are sold out 
Note: A/P edition is embellished by the artist.  P/P edition is limited to one per dealer and one half the wholesale price is donated to the publisher's charity.